Here's what you can take away from it.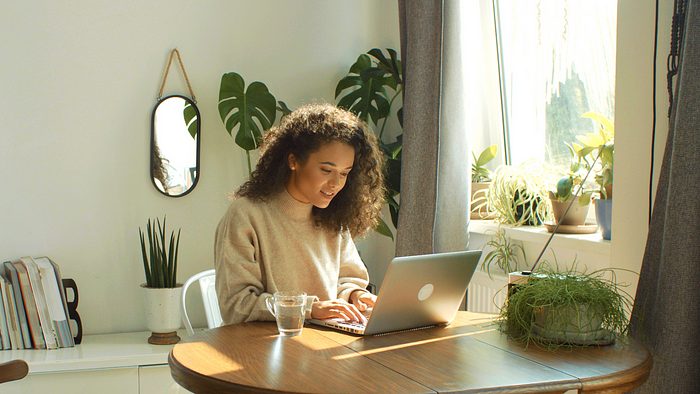 Have you ever wondered what it takes to build an online course that will earn you a living?
When I thought about leaving my job as a teacher at the beginning of 2020, earning money independent from time seemed like a distant dream.
Now it's reality. I've just wrapped up my third cohort-based course cohort. 72 students have joined three cohorts, with a rating of 9.1/10.
If you're toying with the idea of running a course one day or you're already running a course and want to improve it, this article is for you. I share my biggest learnings from building and running a cohort-based course with you.
---
1) The Only Metric Needed for Building a Course Your Students Will Love
Many online courses are money machines for course creators but time-wasters for their students.
Most of the time, people who've excelled at their craft aren't the best teachers. Moreover, the most dominant form of online courses (watching videos) does not align with how our brains learn best.
As a former teacher and learning weird, I didn't want to settle with how things have always been done. I researched better ways to help students achieve their desired learning goals through online education.
The answer? A format that aligns with the science of learning: cohort-based courses (CBCs).
In CBCs, learners move through a course together, with direct access to instructors, ongoing deliberate practice, and a high accountability system.
The key reasons why I decided on CBCs are the benefits for students:
Real-time feedback on learning progress.
Structured access to a subject-specific community.
Assignments that are directly linked to their desired learning outcome.
Accountability through communities and instructors helps follow through when things get complicated.
What you can take away from this:
You don't need extensive teaching experience but the willingness to learn and deliver. Your students learning outcome is the only metric that matters. Make student success your number one priority by building a no-BS course your students will love.
How?
You want to be crystal clear on what your students should be able to achieve with the help of your course.
You want to make your course highly outcome-focused (e.g., mastering a skill, landing a job, growing an audience) and focus on the how instead of the why.
A helpful framework is the following, suggested by Wes: "By the end of the course, you'll be able to do X without Y (usual blocker or friction)."
Lastly, use backward design to structure your course. Two questions that led my thinking were: "Which activities would students need to practice to achieve the desired learning outcome?" and "Which input is required so they can best complete this activity?"
Consider the learning outcomes and the necessary practice for achieving them before considering how to teach the content.
Design the lessons around action orientation. Provide guided exercises, templates, and step-by-step guides to help your students succeed. This way, you will create a course your students will love.
---
2) Without This My Course Would Have Failed
A friend told me he attempted to copy Ali Abdaal's structure to make $2,000,000 on Skillshare. My friend soon gave up. He neither had the video experience nor an existing audience that followed him everywhere.
The best tutorial is useless if you compare yourself against someone too different. So here's a thing I need to reveal.
Before creating the course, I had 15,000 followers on Medium, 2,500 on LinkedIn, 10,000 podcast listeners, and 2,900 loyal email subscribers of the weekly Learn Letter.
I am convinced my course would have failed without this existing group of online friends.
Before building my course, I followed Julia Horvath's instructors to first understand my customers.
I sent several emails to my subscribers asking things such as: "I'm thinking about building an online course. Which topics would you like to see me cover?" People replied with questions about how to write online.
In my next mail, I asked: "What's the number one biggest challenge when it comes to learning or writing?" Informed by around 25 replies to these two questions, I wrote this email and created this survey. Two hundred people replied to the survey, which helped me with the subsequent step.
What you can take away from this:
The biggest struggle most online creators have is selling their courses. This is so much easier if you have an existing newsletter subscriber base.
Build an audience before you build an online course.
If you have close to zero followers on any platform, this might sound frustrating. But what a waste of time would it be to create an online course that nobody ends up buying?
So how do you create an online audience?
Provide value online by being helpful. That's how James Clear, Anne-Laure Le Cunff, Ali Abdaal, and many other successful online entrepreneurs did it.
This requires a lot of investment upfront, without expecting anything in return.
But once you have an online audience, you can build a course and basically do anything you want. Where do you start?
Choose a means (video, writing, or programming). Then, start creating content and follow your audience's clues.
---
3) The Tools and Resources I Use For Running a Cohort-Based Course
After deciding on the CBC format, I researched the best options to host cohort-based courses. I looked into Teachfloor, Teachfloor, Virtually, Graphy, and Classcamp, and ultimately settled for Maven.
Maven was started by the founders of Udemy, altMBA, and Socratic. And you can tell Wes, Gagan, and their team knows what they're doing. Their creator course accelerator has been the best online learning experience of my life.
What does the platform do for me as a course creator? Maven handles the payments via Stripe, has a landing page builder, sends out calendar invites and emails to students, and offers excellent support if something is not working. I've run my first three cohorts on their platform and am very content.
In addition to Maven, there are a couple of further resources I use.
Convertkit to run my newsletters and email marketing campaigns ($80/month).
Zoom pro for the live sessions and recordings ($50/month).
Canva for creating slides ($15/month).
Slack for communication (even though I'm considering moving to a different platform, such as Circle or using Maven's newly inbuilt platform).
A second screen, a high-quality webcam, a ring light, and a solid microphone.
Clickup to do project management of everything required for pre-launch, launch, running the cohort, and strategy.
And lastly, I have support from brilliant Eszter Brhlik, who supports operations, project management and leads our sales strategy.
What you can take away from this:
Building and running a cohort-based course requires different subskills and some tech tools.
Spend time researching the infrastructure that works best for you. Then, think about the people you need to support you (marketing, sales, creating course material, student support).
---
What's Next
Building this course has been one of the most rewarding learning experiences of my life (apart from teaching kids at a school).
I hope you will find similar enjoyment and financial success in building a course your student will love.
May you enjoy your journey as an online creator 🙂
---
Want to feel inspired and become smarter about how you learn?
Subscribe free to my Learn Letter. Each Wednesday, you'll get proven tools and resources that elevate your love for learning.