And equip the next generation to become changemakers.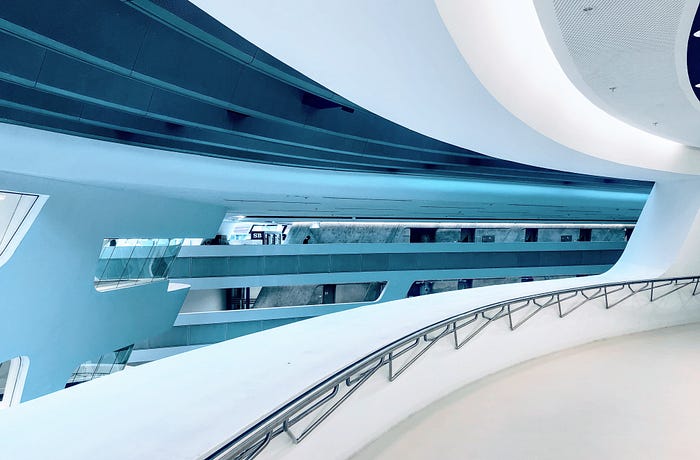 As a teacher, I witnessed how most children lose their love for learning with every additional year of schooling.
Many schools still operate on a purpose from a century ago — mass education to produce a conforming workforce. So we batch students by age group, expect them to sit quietly for hours a day, follow the rules, and do context-switching between silo-based subjects.
But what if we reimagined schools? What would schools look like that build on a new purpose of education that supports children in keeping and fueling their innate love for learning?
In 2022, I visited classrooms in different countries, attended global education conferences, and read dozens of books on education and learning.
Below are some of the world's most innovative schools that push the boundaries of what schools can look and feel like.
---
1) NuVu Innovation School — Boston, MA
At NuVu innovation school, you won't find traditional classrooms and grades. Everything at NuVu— including the curriculum, the pedagogy, the schedule, and the assessment system — is designed around a new education paradigm.
The full-time school for students in grades 8–12 enables young people to solve open-ended problems with creativity, collaboration, communication, interdisciplinary knowledge, and empathy.
Learners spend most of their time in so-called studios, immersing themselves in interdisciplinary projects. Around 12 students work closely with their two coaches on solving open-ended problems.
Problems are not framed around subjects but themes and can include, for example, "The City of the Future," "Storytelling", or "Global Warming." A student focuses on one single theme for two weeks. There is no hour-to-hour schedule. Instead, students and coaches learn and work from 9 am to 3 pm with the option to stay until 5 pm.
Within each multidisciplinary studio, coaches mentor students to develop their projects through an iterative process.
Students develop multiple solutions to open-ended problems. They learn the relevance of moving from one solution to the next, combining, exploring and changing perspectives.
Moreover, studios are designed for a feedback-rich environment that provides learners with information and support for continuous self-evaluation, reflection, and improvement. Learners can also access resources outside the school. For example, they can ask leading thinkers and experts, present their framework and receive feedback.
NuVu doesn't grade students but assesses through portfolios. These portfolios are meant to show the student's growth over time.
Through real-world problems, iterative processes, and constant feedback, NuVu aims to empower the next generation of makers and inventors who will impact their communities and the world through their work and ideas.
---
2) Learnlife — Barcelona, Spain
Learnlife is not just a school but a community that aims to empower children to thrive in the future. Personal learning programmes guide learners through a self-directed journey of learning and exploring their passions, skills, and needs.
Backed by science, research, and site visits to over 100 of the most innovative schools worldwide, Learnlife created a learning paradigm of 21 elements.
These elements support the design of learning experiences that involve body and mind. One of the elements, for example, is ensuring the emotional, physical, social, cognitive, and digital well-being of children.
Learnlife offers year-long full-time programmes for learners aged 11–18. Individual learning paths are supported through technology, coaches, and an inspiring environment.
Students say Learnlife unleashes their creativity, makes them feel welcomed and heard, and helps them get a clear idea of who they want to be and the steps they need to take to get there.
What I love about both Learnlife and NuVu is that learning is active, not passive. Science is clear that children learn best when learning is active or "mind-on." — focused and engaged through questions, reflection, or discussions rather than passively listening to lectures or watching videos.
---
3) Prisma — Remote, online
Prisma is a personalized, full-time online school for 9–14-year-olds and aims to create the world's most effective and inclusive connected learning network.
Prisma follows a learning paradigm that is socially connected, interest-driven, and oriented towards educational, economic, and political opportunity.
Students at Prisma learn through peer cohorts — a group to collaborate, socialize and learn with —daily learning coaching, and live workshops focusing on communication, collaboration, and critical thinking.
Similar to Learnlife, Prisma created its own learning framework that is fit for time and context and consists of the following:
Foundational knowledge (language literacy, numeracy, history, technology literacy, and science principles)
Powers (creativity, critical thinking, communication)
Perspectives (global perspective, empathy & compassion, mindfulness)
Practices (collaboration, design thinking, reflection, discussions, self-care)
Mindset (self-efficacy, emotional awareness, purpose, growth mindset, ownership & self-direction, love of learning).
While their site states they're a global online school, admission is only open to anyone who can operate in US time zones. So unless parents want to mess up with their child's sleep cycle, Prisma is instead a US online school.
---
4) Riverside — Ahmedabad, India
Riverside school reshapes education through its student-centred learning approach, practical curriculum, and real-world opportunities.
The school emphasizes developing humane skills and helps children build a mindset rooted in compassion and purpose. For example, the school's Design for Change program focuses on play and exploration, helping children develop 21st-century skills and become future changemakers.
Riverside's practices have been recognized worldwide as committed to raising changemakers willing to tackle real-world problems, including climate change.
---
5) Templestowe College — Melbourne, Australia
Recognized by the Australian Education Awards as a secondary school of the year and HundrED, Templestowe College offers high-quality learning experiences within an inclusive and supportive community.
Templsetow college focuses on student empowerment and unlocks students' agency — learners can follow their interests and choose 100% of their courses from more than 150 electives.
Templsetow college also rethinks assessments. Assessment is learner-centred and designed to support young people in their work and study habits, academic achievement, and academic progress.
As one of three parts of the assessment, students receive feedback on their work and study habits from each of their teachers three times per semester against the following criteria:
Readiness to learn: Do you come to class with the required materials, pre-learning completed and an open mind?
Behaviour: Does your behaviour help to build a focused and inclusive environment?
Participation and contribution: Do you actively engage with and contribute to classroom learning?
Academic effort: Do you complete all required tasks and actively seek to extend your skills?
For each criterion, students receive a scale statement, either 'Exemplary, Consistent, Needs Improvement or Not Yet Demonstrated' — demonstrating that learning outcomes are not fixed but depend on the learner's decisions and choices.
---
6) Agora School — Roermond, Netherlands
Agora School enables young people to lead learning. Classrooms feel like co-working spaces, kids aren't badged by age groups but mixed through ages and backgrounds, and there's no hour-to-hour subject change. Unlike fixed curriculums and learning objectives set by teachers, students at Agora set their learning objectives.
A student's day starts with answering the question, "What do you want to learn today?" Other students will then help determine whether this learning goal is achievable in the set time span.
After this initial 30-minute start of the day, students follow their individual agenda. Personal coaches support and supervise the student's learning process. The learning outcomes are assessed by coaches and presented to the student body, so everybody else can learn from them.
---
7) Oerestad Gymnasium —Kopenhagen, Denmark
Orestad Gymnasium built a curriculum around real-world case studies, designed and taught in collaboration with the Danish Design School and the University of Copenhagen.
"We want to have teaching where the students do research and work together in solving real problems," principal Allan Kjær Andersen told Tech Insider. "It's not enough to give learners knowledge; you also have to give them a way of transforming knowledge into action."
---
8) School 21 — London, UK
School 21 is a state-funded 4 to 18 school set up to empower young people to take on the world. The school has developed a series of pedagogies and approaches that support students in finding their voice, developing deep understanding and knowledge, and creating value in the classroom and beyond.
Focused on teaching 21st-century skills, the school has three pedagogies in its curriculum: well-being, oracy, and project-based learning. School 21's approach also includes targeted support for vulnerable students and reinforcing well-being provisions across the school.
---
9) Think Global School — Four Countries a Year
Think Global School offers an unparalleled experience as students live and learn in four countries yearly. Education is place-based and project-based and organized around a changemaker curriculum.
Think Global students come from all over the world and represent various socioeconomic backgrounds, ethnicities, gender identities, and belief systems. After graduating, learners apply their global outlook and changemaker mindset in diverse settings:
Ayesha Kazim worked as a photographer and recently delved into NFTs and web3. She explored how blockchain technology could digitize photography collections and create a historical record for future generations.
Yada Pruksachatkun became an engineer and data scientist, working on empathetic machine learning and making technology more considerate. She developed, for example, a tool which displays how well a company treats their female employees based on the pay gap, the percentage of women in the company, and reviews from women who have worked at the company.
Kryštof Stupka had an impact right after entering university life. As a student representative at Sciences Po Paris, he pushed for a new health centre, making all bathrooms gender-neutral and free contraception and HIV testing.
When I spoke with Russell Cailey, former Think Global principal; I was impressed by how the school changed from a more traditional curriculum to student-led learning.
"Our shift to the new model was uncomfortable. We had to unlearn our teaching practice that we were trained for at university. I learned to deliver content, and all of a sudden, I got into a project-based learning world and was more of a facilitator and a guide through the odyssey of learning. It's like teaching architects to swim — these are two different worlds."

— Russell Cailey, former principal of Think Global
---
Conclusion
Scientists agree learning works best when environments allow choice, exploration, and social interaction and where learners play an active role rather than being forced to attend and listen.
All the above schools prioritize active learning in feedback-rich environments that prioritize student agency — learners are in the driver's seat and are supported with the tools needed to succeed on their chosen route — thereby demonstrating how schools can ignite and fuel children's love for learning.
---
Want to learn more about the future of learning?
Subscribe free to my Learn Letter. Each Wednesday, you'll get proven tools and resources that elevate your love for learning.