Mark Zuckerberg isn't the inventor and other things worth knowing.
More than half of all asked adults have no clue about the metaverse. A majority feel uninterested and indifferent.
But the question is not if you'll use it one day, but when. If you're among the 50,000 early adopters, you're already using it.
I'm among the laggards. I'm not interested in escaping reality and feel resistant to immersing myself in a digital environment.
But I decided to stop being ignorant and instead understand the metaverse basics. So what follows is a no-bullshit guide for laggards (including me).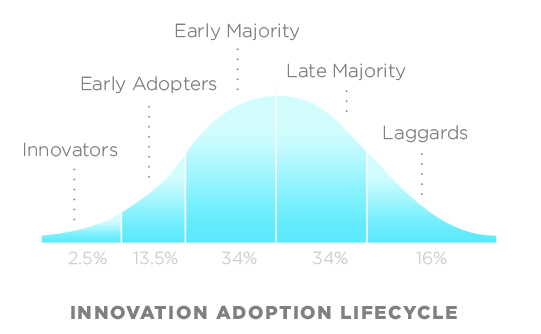 ---
How to Define the Metaverse
"How would you explain the metaverse?" Cathy Hackl asked 20 tech leaders.
What all answers have in common is the conviction that the metaverse will bridge the gap between reality and a virtual world.
But that's where commonalities stop.
Tech leaders define the metaverse very differently, drawing on many emotions:
Fears: "At a time when technology is pulling us apart, this word literally says that in the future, we will live in separate universes."
Hopes: "Owned by young people who care more about community than profit and use it for the good of the real and virtual world."
Dreams: "Live digital universe that affords individuals a sense of agency, social presence, and shared spatial awareness."
Expectations: "This is the next iteration of life."
So if you can't define the metaverse, you shouldn't feel dumb. Experts don't agree on one metaverse definition (yet).
---
"We are already in the MetaVerse, it's just mostly 1D (text apps, clubhouse), 2D (Zoom, shared productivity apps like Google Sheets), 2.5D (games like Fortnite, Virbela) — 3D (VR/AR) is just in the development stages."

— Forbes
---
Three Technologies to Understand the Metaverse
To understand how the metaverse actually bridges the gap between reality and a virtual world, you want to understand three things:
Virtual Reality (VR)
Augmented Reality (AR)
Mixed Reality (MR).
In essence, the metaverse combines these experiences within a shared and persistent virtual universe.
---
Virtual Reality — VR
VR is a fully computer-generated environment where you can immerse yourself in artificially constructed realities. To experience VR, you need some kind of hardware, for example, glasses, controllers, or body suits with detectors.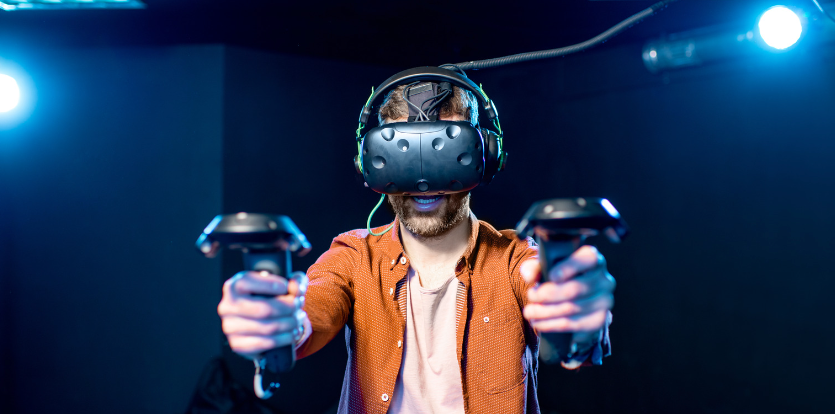 Augmented Reality — AR
AR think Pokémon GO. You are in the real world while seeing objects from augmented reality. You can, for example, enrich your reality with new objects through your smartphone.
Mixed Reality — MR
MR is a mix of virtual methods and real-world spaces. For example, someone could create an exhibit either at a museum or a conference on mixed reality.
---
The State of the Metaverse in 2022
I was among the naïve who thought Marc Zuckerberg introduced the Metaverse in October 2021.
But the Metaverse has a much longer history.
"Metaverse" first app have eared in Neil Stevenson's 1982 novel, Snow Crash. Since then, different companies introduced VR machines, created VR glasses, or developed applications (such as IKEA in 2017 with their Place app).
When we now talk about the metaverse, there is a number of companies that work in that space. Here's a non-exhaustive start:
Meta Platforms, Inc. (formerly Facebook)
According to Meta, the "metaverse" is an integrated environment that links all of the company's products and services. Zuckerberg wrote that the metaverse will feel like a hybrid of today's online social experiences, sometimes expanded into three dimensions or projected into the physical world.
Microsoft Mesh
Microsoft launched Microsoft Mesh, a mixed reality platform for digital collaboration. You can use Microsoft's services through your smartphone or laptop without VR headsets. Through Holoportation, you can project yourself as your photorealistic self and move through a fluid, digital reality.
Roblox
Roblox is a platform for virtual gaming experiences. One can argue they already do offer an early version of a metaverse. As of August 2020, Roblox had over 164 million monthly active users, including more than half of all American children under 16.
Nvidia
Nvidia Corp creates an omniverse to connect 3D virtual worlds in one shared universe. Building on photorealistic rendering capabilities and advanced AI, Nvidia can create an industrial metaverse.
---
"You could learn to do firefighting, skiing, etc from anywhere/time in the world and in a safe way"

— Gisel Armando CTO of Anything World
---
Where to Go From Here
The metaverse infrastructure is still under construction. When one looks at the examples, the metaverse appears as the internet in 1999 — pixelated and promising.
One can not tell yet whether it'll be hope or hell. Technology is not ready yet for mass adoption. If you want to learn skills to co-create the metaverse, check out these resources:
---
Want to feel inspired and become smarter about how you learn?
Subscribe free to my Learn Letter. Each Wednesday, you'll get proven tools and resources that elevate your love for learning.